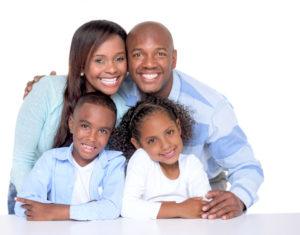 The six-month exam and hygienic cleaning is the mainstay of preventive dentistry. Your dentist in Larchmont Village checks several aspects of oral health, cleans teeth and gums and formulates treatment plans to keep smiles attractive and strong.

Keeping the Mouth Healthy
Dr. Benjamin Geller, Dr. Gloria Garcia-Geller and their team at Geller Dentistry advise semi-annual examinations, digital X-rays when required and professional cleanings. Children as young as age three are included in this treatment recommendation.
As with any bodily system, the mouth needs maintenance to look, feel and function its very best.
So, Dr. Geller performs oral exams which include:
Visual inspection for dental decay
Periodontal probing for gum disease
Dental bite and alignment check
Quick and comfortable oral cancer assessment
Check of existing restorations and cosmetic work such as dental crowns, fillings, porcelain veneers and cosmetic resin bonding
Examination of the jaw joint for proper alignment and functioning
Sleep apnea (snoring) assessment
The hygienist scales and polishes teeth, removing toxic plaque and tartar that at-home brushing and flossing often miss. Plaque and tartar, and their bacteria,  lead to tooth decay and gum disease, both major chronic health problems in the United States, according the Centers for Disease Control.
In its mildest form, gum disease, or gingivitis, causes bad breath, bleeding when brushing and gum tenderness and swelling. Its advanced form, periodontitis, causes gum and bone recession which lead to tooth mobility and tooth loss.
The Treatment Plan
A vital part of the 6-month examination is the comprehensive treatment plan. Put together by Dr. Geller, the plan outlines care for each patient's preventive, restorative and cosmetic needs over time. In fact, it looks after how well teeth and gums appear and function and how they impact systemic health and well-being. The family dentists in Larchmont Village pay extra attention to the special needs of their geriatric patients in this regard.
Through the treatment plan, the doctor delivers restorative services as needed and addresses aesthetic wants, too. Services include:
Tooth-colored fillings, porcelain crowns, periodontal therapy and extractions
Plastic sealants and fluoride treatments
Mouth guards for teeth grinding, sleep apnea and TMj dysfunction
Porcelain veneers
Professional at-home teeth whitening
Composite resin bonding
Dental implants
Bridges
Full and partial dentures
Emergency dentistry
Prevention is the Big Goal
Through six-month visits to Geller Dentistry, you and yours can maintain great oral and overall health. This dental ideal means that teeth and gums are strong and attractive and jaw joints and bite work harmoniously.
Further, a healthy mouth impacts the rest of the body. With good oral health, primary care physicians see fewer systemic diseases such as type-2 diabetes, arthritis, heart disease, dementia, respiratory infections and other debilitating problems.
Make Your Semi-annual Appointment
Have you arranged your 6-month exam? If not, why not contact Geller Dentistry right now?