Prosthodontics – Larchmont Village, CA
Rebuilding Your Smile
If you are seeking cosmetic or reconstructive dental work, it's important that you do research before deciding on a doctor who provides quality care. Have you considered using a prosthodontist? Prosthodontists are experts when it comes to the restoration and replacement of teeth, and they work with complex cases that many other dentists don't have the skills or training to handle effectively. Here in Los Angeles, Dr. Benjamin Geller is a board-certified prosthodontist, and he works with the best specialists in the area to ensure that his patients receive truly exceptional care. Our team looks forward to meeting you, so give us a call today.
Why Choose Geller Dentistry for Prosthodontics?
Highly-Trained, Board-Certified Expert
Treatment Options Always Fully Explained
Lifelike, Long-Lasting Restorations
What is a Prosthodontist?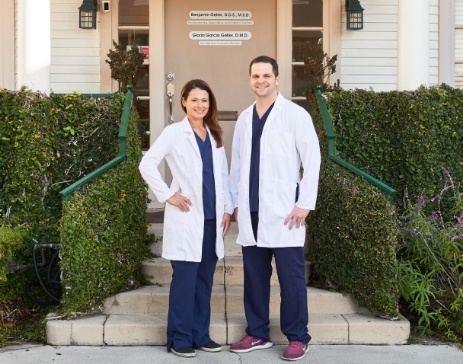 A prosthodontist is a dentist who specializes in repairing and replacing damaged or missing teeth. To become a prosthodontist, one needs to complete three additional years of study after dental school before passing the American Board of Prosthodontics certification exam. Typically, prosthodontists focus on repairing and replacing teeth with dentures, dental implants, bridges, crowns, and other restorations. Depending on their training, many prosthodontists are also able to work with patients in unique situations, such as those who have head and neck deformities. As a prosthodontist, Dr. Geller focuses heavily on perfection and precision for every single tooth that he works on.
Why Should I Choose a Prosthodontist?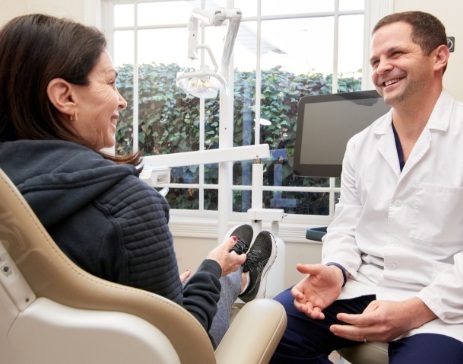 When it comes to dental restoration, there are several reasons to choose a prosthodontist. For one thing, prosthodontists have advanced training that makes them better equipped to handle difficult dental situations. They are also experts in tooth replacement and can help you narrow down the best solution for your missing teeth. Furthermore, prosthodontists have a high level of technical knowledge and attention to detail that makes them particularly suited for repairing your smile in a way that looks natural while also restoring your oral health. Feel free to reach out to our office to learn more about the unique benefits that come from seeing a prosthodontist.
What Can a Prosthodontist Help Me With?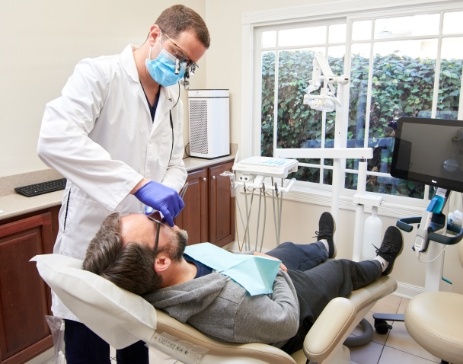 Prosthodontists are thoroughly trained to deal with a wide variety of oral health issues. Below are some examples of situations that Dr. Geller might be able to help you and your loved ones with:
Dentures, Bridges & More Missing Tooth Solutions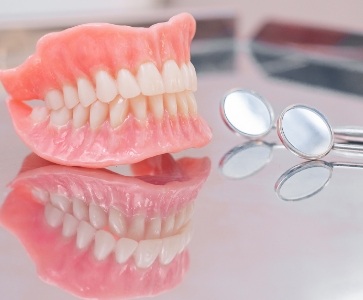 Maybe you've lost a tooth in an accident, or perhaps multiple teeth need to be removed for oral health reasons. Whatever the case, you don't want to leave the space in your smile empty for too long. Dr. Geller can replace any number of missing teeth with expertly personalized dentures, bridges, and dental implants.
Learn More About Solutions for Missing Teeth
Special Dental Care for Geriatric Patients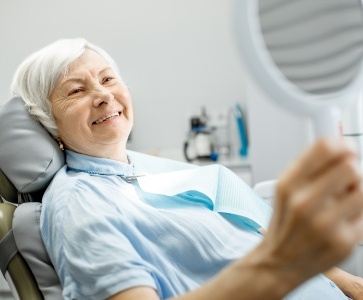 Replacing one or more lost teeth can be complicated, and this process becomes even more delicate when dealing with a patient of advanced age who has higher degrees of complicated dental, medical, and behavioral factors. As a prosthodontist, Dr. Geller has the specialty skills and training to be able to better manage these cases and more accurately plan out restorative and prosthodontic treatment cases.
TMD/TMJ (Temporomandibular Joint Dysfunction) Therapy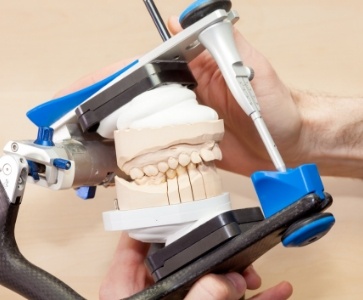 The temporomandibular joint is a complex structure that facilitates the various movements of the jaw, and if even a slight misalignment occurs, it can lead to severe dysfunction and chronic pain. A prosthodontist like Dr. Geller is best suited to effectively treat this issue due to his in-depth training and education. He can confirm what aspect of the jaw's structure is the most problematic and recommend personalized treatment solutions such as splints or physical therapy, as well as seamlessly repair any structure you may have lost to teeth grinding.
Children Born with Missing Teeth (Congenitally Missing Teeth)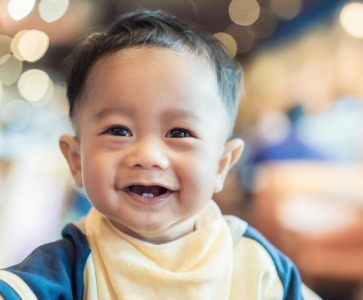 There are some people in the world who simply never develop a full set of adult teeth. This can happen for several reasons, including:
Viral infection and/or high fever as an infant
Metabolic disorder
Trauma
Genetic defects
Once a child has been diagnosed with congenitally missing teeth, they must receive the proper techniques and materials that can ensure predictable, long-term results for their replacement. A prosthodontist like Dr. Geller can work closely with parents to determine the proper reconstructive solution for their child's unique case and then create the quality prosthetic they need to live the normal life they deserve.
Oral Cancer Reconstruction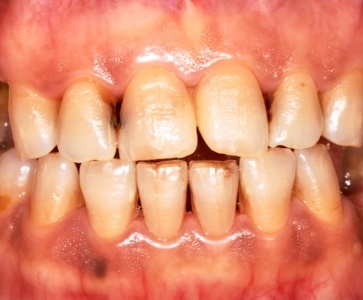 Rehabilitation is an essential phase of treating cancer, and one that needs to be considered from the point of diagnosis when creating a comprehensive treatment plan. A prosthodontist such as Dr. Geller must evaluate the patient and have a consultation with them before surgery occurs. This allows them to address any concerns that may impact the planning of the surgery and also begin work on a prosthetic (obturator) that will close defects while also restoring appearance and function.