Replacing Missing Teeth – Larchmont Village, CA
Complete Your Smile Again
A complete set of teeth is needed to help you chew your food as thoroughly as possible and to allow you to speak clearly at important interviews and meetings. When any of your teeth are missing or need to be removed, call Geller Dentistry right away to start exploring your replacement options. As a prosthodontist, Dr. Benjamin Geller can offer plenty of solutions for replacing any number of missing teeth so that your mouth can continue to function normally.
Why Choose Geller Dentistry for Replacing Missing Teeth?
Dental Implants Placed In-House
Board-Certified Prosthodontist
Treatments Always Fully Explained
Dental Bridges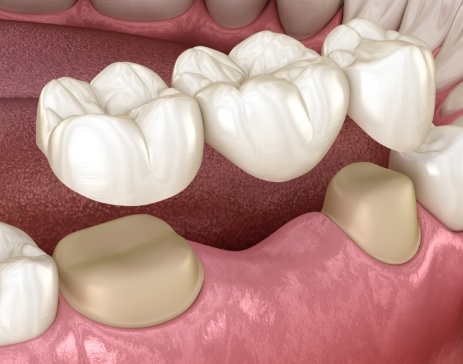 A dental bridge is a prosthetic that is traditionally used to replace a single tooth or multiple teeth in a row. The crowns at either end of the bridge are attached to your natural teeth; the pontics (artificial teeth) between the crowns are used to fill in the gap in your smile. By using a dental bridge to fill the space, we can prevent your remaining teeth from drifting out of place so that you can avoid further oral health complications in the long run.
Dentures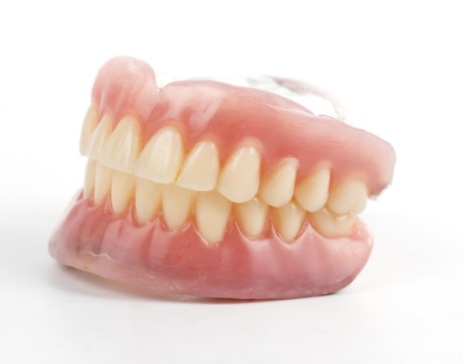 When you think of replacing teeth, dentures are likely one of the first options that come to mind. There are two main kinds of dentures: full dentures and partial dentures. While a full denture is used to replace an entire arch of teeth, a partial denture is designed to fit into one or more gaps throughout your smile like a puzzle piece. Traditionally, dentures are designed to be removable, allowing you to take them out of your mouth so that they can be cleaned as thoroughly as possible.
Dental Implants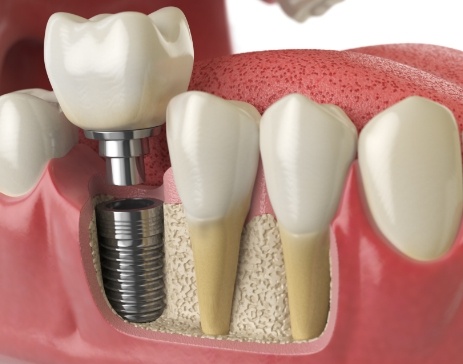 You may have heard that dental implants are the modern gold standard for tooth replacement. This is because they are the only kind of dental prosthetic that replaces the roots of missing teeth, allowing them to provide the stimulation needed to prevent the jawbone from deteriorating. Also, having your new teeth attached to dental implants means they won't slip while you're trying to talk or chew. Reach out to our office if you're interested in learning more about the process of getting dental implants.