Family Dentist – Larchmont Village, CA
Excellent Care for All of Your Loved Ones
You do your best to make sure that your loved ones have safe housing, great education, and healthy food – but what about their dental care? At Geller Dentistry, our team loves welcoming patients of all ages. We offer a comprehensive list of services so that virtually all the care everyone needs can be provided right here at our convenient Los Angeles location. As a dedicated family dentist, one-half of an excellent husband and wife dental team, and a happy mother of two, Dr. Gloria Garcia-Geller can't wait to help you and your children build revitalizing oral health habits that last a lifetime.
Why Choose Geller Dentistry for Family Dentistry?
Children as Young as Two Years Old Welcome
High-Quality Comprehensive Care
Husband-and-Wife Team Who Provide Personalized Treatments
Why Should You Choose to Visit a Family Dentist?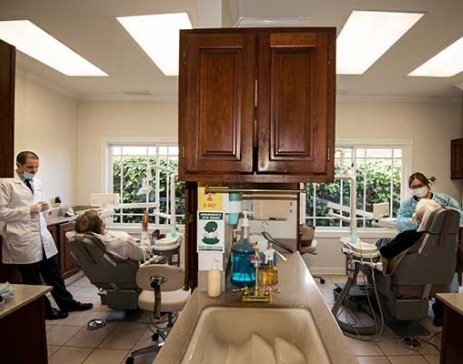 While you could take your children to a separate dentist, there are several advantages to having a single dental practice for all of your loved ones:
With a family dentist, you can schedule an appointment for everyone on the same day, meaning less driving and less hassle from trying to fit dental visits into your schedule.
Family dentists tend to offer a wider range of services to meet the needs of all of their patients regardless of age.
A family dentist will be able to accommodate your child's needs throughout the different stages of their development and well into their adulthood.
Having a dentist that's familiar with your entire family's oral health history can go a long way toward improving the quality of your care and helping you avoid specific issues.
When a dental emergency strikes, it helps to have a dentist that you can rely on to treat any member of your family.