Dental Checkups & Cleanings – Larchmont Village, CA
Keeping an Eye Out for Cavities and Gum Disease
Many people assume that they'll know right away when they need to see the dentist. Unfortunately, cavities, gum disease, and other oral health issues often develop silently; there's a good chance that you won't notice anything wrong until quite a bit of damage has already been done. As such, visiting your dentist every six months for a checkup and cleaning is of the utmost importance for avoiding severe dental emergencies. Reach out today to set up an appointment at Geller Dentistry.
Why Choose Geller Dentistry for Dental Checkups & Cleanings?
Personalized and Attentive Dental Care
Always Transparent When Explaining Treatment Options
Practice That Welcomes Children and Adults
A Foundation for a Lifetime of Healthy Smiles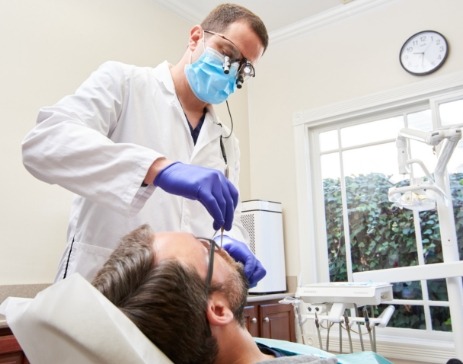 Paired with a thorough at-home hygiene routine, regular checkups and teeth cleanings make it possible for more people than ever to keep their natural smiles for life. Less than a century ago, the majority of patients over the age of 50 were fully or partially without teeth. Today, that number decreases annually. Let the team at Geller Dentistry help your family build a solid foundation for maintaining their healthiest smiles with regular dental examinations. Dental checkups at Geller Dentistry go beyond X-rays, exams, and deep cleanings to include one-on-one patient consultations, oral health and hygiene education, and screenings for tooth decay, gum disease, bruxism (teeth grinding/clenching), temporomandibular joint (TMJ) dysfunction, and oral cancer.
Benefits of Twice-a-Year Oral Hygiene Appointments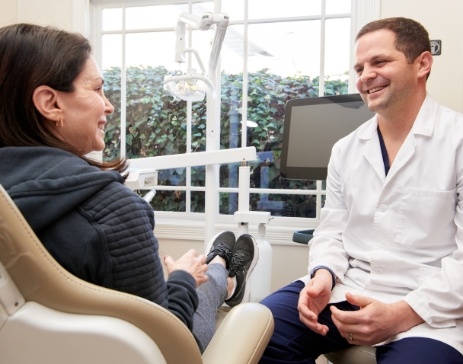 If you've been skipping twice-a-year oral hygiene appointments at Geller Dentistry, we invite you to reconsider some of the many benefits of biennial dental exams and professional teeth cleanings, including:
Early diagnosis – In many cases, professional examination uncovers oral health concerns before they damage smiles. This means we can prevent dental damage, conservatively restore oral health, and help patients make changes to their at-home hygiene to renew their smiles.
Conservative treatments – One of the main reasons early diagnosis is so important is that we can offer the most conservative treatments that take less time, are minimally invasive, and preserve the optimal, natural dental structure.
Preserve healthy smiles – Many oral health issues begin with symptoms too subtle for the untrained eye to notice, but regular checkups allow our dental team to thoroughly examine your smile and stop tooth decay, gum disease, and other concerns before they start.
Save time and money – Patients who seek dental care in response to pain or trauma often end up spending more time and money on extensive reconstructive or restorative services.
Save lives – According to the Oral Cancer Foundation, the best way to prevent the thousands of deaths resulting from oral cancers each year is early detection, as most cases are too advanced to be treated effectively by the time they are diagnosed.