About Our Dental Office – Larchmont Village, CA
Family-Friendly Dentistry with a Modern Approach
Welcome to Geller Dentistry! As a dental practice that believes in a modern, patient-focused approach, our team of experts is here to deliver exceptional, first-rate care to individuals living in Larchmont Village and Hancock Park in Los Angeles. Providing an array of comprehensive services, we strive to treat smiles of all types, delivering the best possible service and results every day.
If you are considering us as your home for optimal oral healthcare, we invite you to review the following information and learn more about us and how we can better serve you.
An Exceptional Husband-and-Wife Dental Team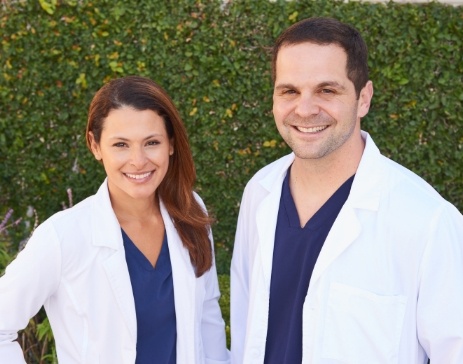 As a family-friendly dental practice near you, our team consists of Dr. Benjamin Geller, who is a board-certified prosthodontist with 15+ years of experience, and Dr. Gloria Garcia-Geller, a general dentist who brings a wealth of knowledge and experience to patients in the area. This husband-and-wife duo works together to create safe, effective, and efficient treatment plans while also building relationships with patients that will last a lifetime.
Comprehensive, Modern Care That's Also Warm & Comfortable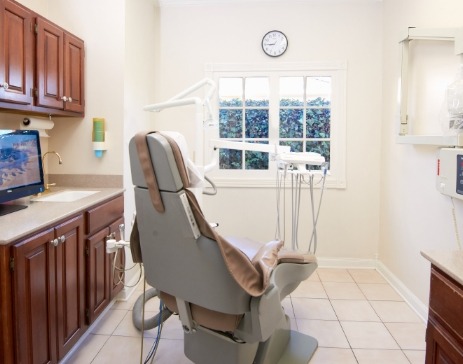 As a home that has been converted into a dental office, you will find that our practice maintains a warm and comfortable atmosphere. But don't dismiss the amenities we provide, as we believe in only offering the best in dental technology and materials. With innovative equipment and advanced techniques, you can expect top-of-the-line care each time you visit. And because we never book multiple patients at once, you will receive our undivided attention during your appointment.
In-House Dental Lab for Added Convenience & Quality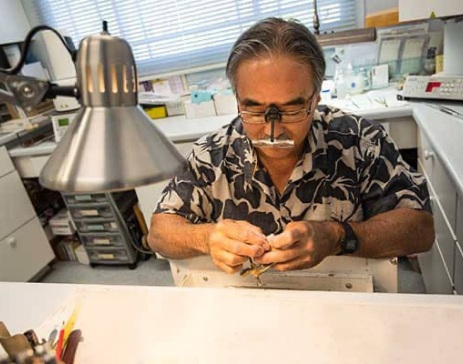 We know waiting for a customized restoration can be worrisome, especially when trying to maneuver a temporary that may or may not want to stay in place. This is why we've removed this additional step by using an in-house dental lab for crown and denture creation and repair. Whether you require a customized crown to better protect a damaged tooth, or your dentures need a slight fix because of a small crack, we have the tools and equipment needed to put your smile back on track the same day.