Preventive Dentistry – Larchmont Village, CA
How We Keep Your Smile Safe
When it comes to maintaining your ideal smile for life, prevention is key. After all, treating problems when they're still small is much easier than undergoing in-depth restorative or reconstructive care later. At Geller Dentistry, we're here to help however we can with this important goal. Our team is proud to offer regular dental checkups, teeth cleanings, and other quality services designed to protect your oral health and leave you feeling more confident than ever about your smile. Call us today to schedule an appointment.
Why Choose Geller Dentistry for Preventive Dentistry?
Experienced Husband-and-Wife Dental Team
Honest Approach to Dentistry
We Accept Patients as Young as Two Years Old
Dental Checkups & Cleanings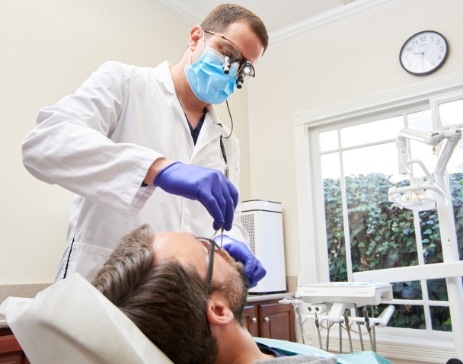 Our Larchmont Village dental office strongly recommends that patients of all ages attend an in-depth evaluation and hygiene appointment once every six months or twice a year. Many dental problems can develop slowly in ways that untrained eyes won't notice. By allowing our team to closely inspect your teeth, gums, bite, and other aspects of your oral health, we can discover potential problems at the earliest stages and provide effective treatment as quickly as possible. Additionally, a professional teeth cleaning will get rid of any persistent plaque or tartar that's formed on your enamel, refreshing your smile.
Learn More About Dental Checkups & Cleanings
Family Dentistry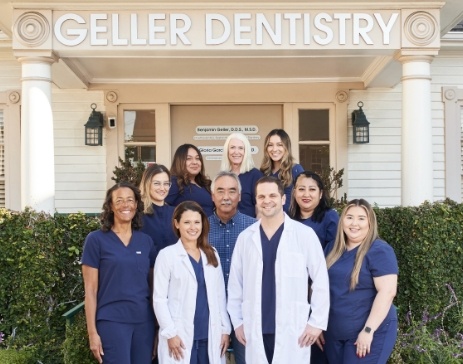 Are you looking for a practice that you can bring your children to? We're happy to see patients who are as young as two years old! Having a dentist that can treat the entire family can be very convenient, as you won't have to worry about driving your little one to a separate practice across town. In addition to examining and cleaning your child's teeth, we'll also keep an eye on their dental development and let you know what steps you can take to protect their oral health moving forward.
Learn More About Family Dentistry
Periodontal Therapy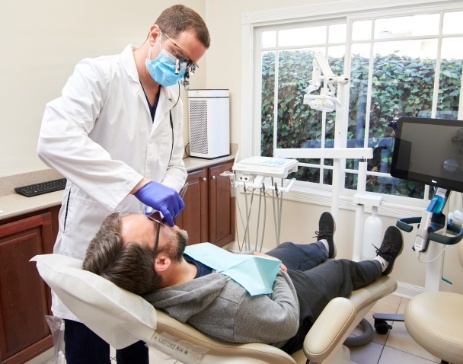 If your gums are red, bleeding, or swollen, you may be suffering from gum disease. While the initial symptoms might seem mild, the condition can eventually cause you to lose your permanent teeth if it's left untreated. With periodontal therapy, we can get your gum disease under control and protect your smile. We treat gum disease with a deep cleaning procedure that consists of scaling and root planing; scaling is the process of removing the bacteria that are causing the infection, and root planing involves smoothing out the roots of the teeth, which encourages the gums to heal and reattach themselves.
Oral Cancer Screening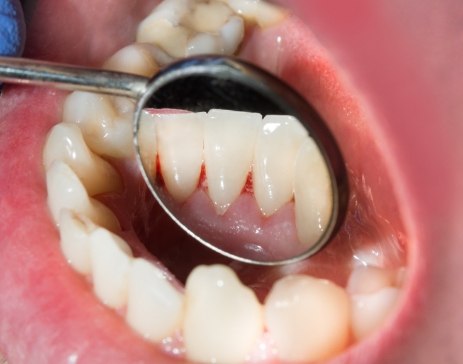 Oral cancer is a deadly disease that affects tens of thousands of Americans every year. In fact, 50 percent of patients don't live beyond five years of their original diagnosis. At Geller Dentistry, our dental team is doing everything we can to increase that number of survival years. The positive side of oral cancer is that it has a high rate of successful treatment if caught early enough, which is why we make oral cancer screenings a regular part of checkups for adults. By scanning your mouth for signs of cancerous cells, we can clearly identify suspicious areas and, if necessary, get you the concrete diagnosis and further treatment you need.
Fluoride Treatment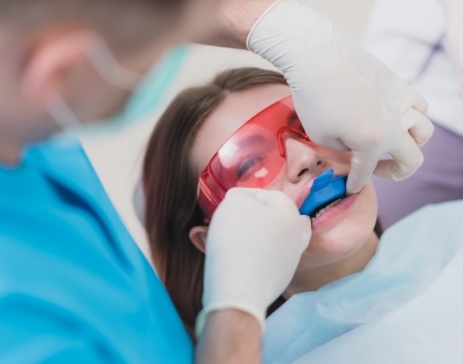 The fluoride that's found in public drinking water and toothpaste can help strengthen your teeth and protect them against decay-causing bacteria. Our team can quickly and painlessly apply a concentrated fluoride gel or varnish directly to your teeth to give them better protection against cavities in the months leading up to your next appointment. Fluoride treatments are usually recommended for children, but they can also be a good choice for adults based on their specific oral health needs.
Dental Sealants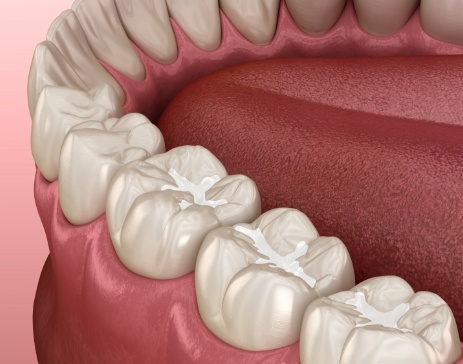 Dental sealants are thin protective coatings that are applied to the chewing surfaces of the back teeth. They act as barriers that prevent bacteria and food particles from getting trapped in the grooves that are often found in the molars and premolars. We typically recommend dental sealants as a preventive measure for children who are still getting the hang of brushing; this helps lower their risk of cavities while they work on improving their oral hygiene.
Nightguards for Bruxism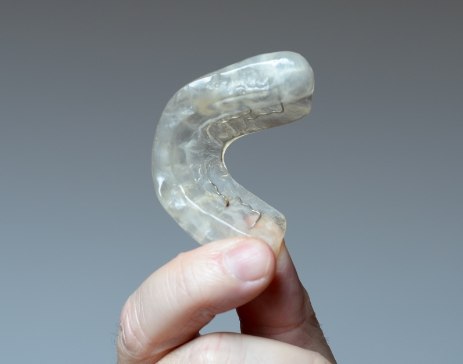 Do you suffer from bruxism (also known as teeth grinding)? Stress typically causes this common habit, and because most patients experience it while asleep, it can be difficult to conquer on your own. Thankfully, our team offers a solution. With a comfortable, customized nightguard (occlusal splint), patients can protect their teeth from damage, allowing them to get a worry-free night of rest at last. If you're suffering from morning headaches, jaw pain, or teeth that appear worn down, please don't hesitate to contact us so that we can determine if a nightguard is right for you.
Athletic Mouthguards / Sportsguards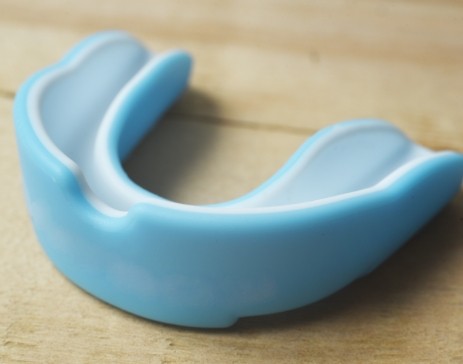 If you or someone in your family plays sports, you shouldn't underestimate how likely it is to suffer a dental accident on the court or the field. Wearing a customized mouthguard will go a long way toward keeping the teeth safe if the worst happens. The mouthguards that we offer are different from the ones you might find at the store; ours are customized for each smile, meaning they fit more comfortably and provide better protection.