Cosmetic Dentistry – Larchmont Village, CA
Creating Beautiful, Flawless Smiles
Healthy smiles don't always look that way. Over time, dental stains, chips, cracks, and other visual flaws can form, making it more and more difficult for patients to experience the level of self-confidence they deserve. In Los Angeles, Dr. Benjamin Geller and Dr. Gloria Garcia-Geller always take aesthetic quality into account when improving oral health and happiness. If you're interested in achieving an improved smile, call us, as we offer several cosmetic dentistry services designed to improve the look of your teeth and leave you with the truly dazzling appearance you've been dreaming of.
Why Choose Geller Dentistry for Cosmetic Dentistry?
In-Office and At-Home Whitening Available
Zirconia and EMAX Crowns Available
State-of-the-Art Digital Smile Design
Bioclear® Treatments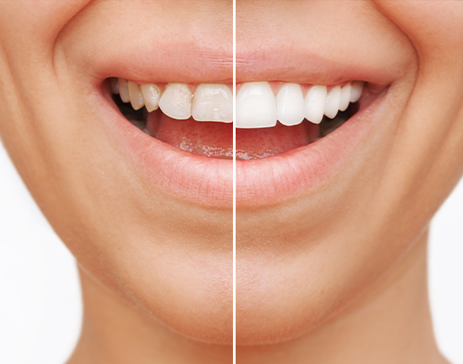 Bioclear allows us to build up and reshape the enamel without removing any of the natural tooth structure, meaning we can enhance the appearance of the teeth while preserving their strength. This approach is conservative and enables us to make dramatic changes to a patient's overall appearance in relatively little time. Using thin, transparent shells, this lets us precisely apply a strong bonding material to the teeth and shape it to perfection to create a patient's ideal look.
Veneers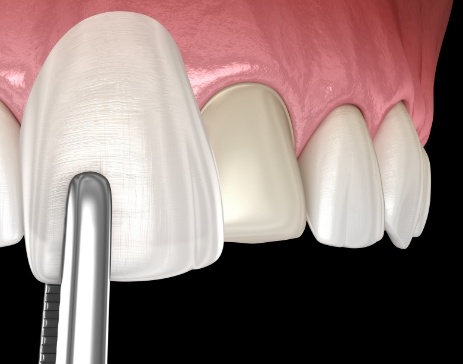 Sometimes, cosmetic issues can pile up on a person's smile, requiring several lengthy and expensive procedures to correct them all. Wouldn't it be nice if you could just have a do-over instead? Porcelain veneers are the ideal solution for patients who've asked themselves this question. They can be used to hide certain teeth or even your entire smile under a brand-new, polished look. We work with our on-site lab so that any cracks, chips, gaps, and other issues are seamlessly hidden. We can even design your new porcelain veneers to match any unique desires you have for the shape, size, or length of certain teeth.
Metal-Free Restorations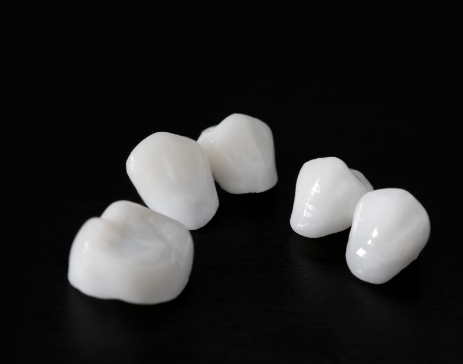 In the past, getting a crown meant covering the tooth with dark-colored metal that stood out in all the wrong ways. Today, you can benefit from metal-free restoration options such as zirconia and EMAX crowns. By using materials that match the color and light-reflecting properties of your natural enamel, we can create crowns that blend in with the rest of your smile; you'll be able to protect your oral health without having to sacrifice the dazzling appearance of your smile.
Cosmetic Bonding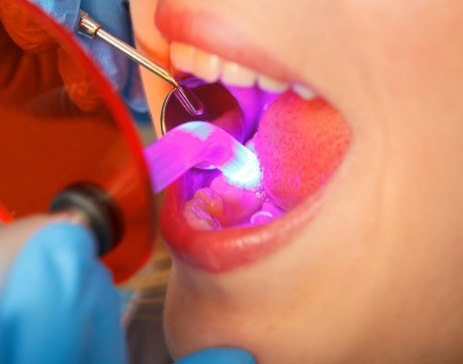 Certain flaws can be fixed relatively quickly with a cosmetic bonding procedure. Composite resin can be used to repair cracks, make your teeth look longer, and cover up a variety of other flaws. We can shade the composite resin so that it matches the surrounding teeth, making it look like a natural part of your enamel. Unlike veneers, cosmetic bonding can normally be completed in just one visit, meaning it's a great choice if you only have one or two minor cosmetic issues you want to correct.
Invisalign Clear Aligners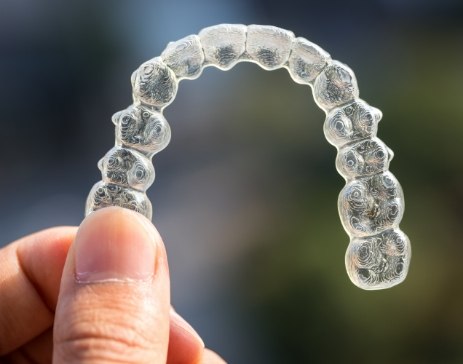 Do you not want to have to wear braces to straighten your smile? For mild to moderate orthodontic corrections, Invisalign might be a viable alternative. The process involves clear aligners that gradually realign your teeth so that they're no longer crooked or crowded together. Invisalign aligners are very hard to see when worn; the average observer likely won't even notice them if they don't already know what to look for. As another benefit, Invisalign aligners are removable and won't prevent you from enjoying all your favorite foods during your treatment.
Learn More About Invisalign Clear Aligners
Teeth Whitening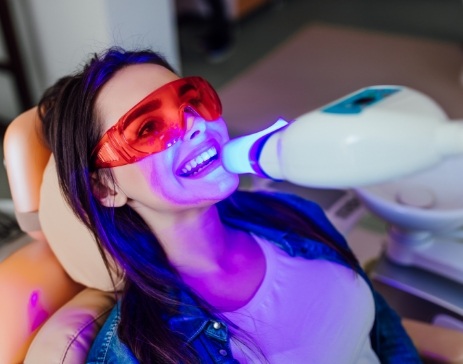 Teeth whitening is one of the most popular cosmetic options, and for good reason; after all, a bright, dazzling smile can go a long way toward nailing your first impression at job interviews, dates, and other important events. We provide professional-grade whitening kits that are more effective and reliable than similar products you might find at the store; however, if you don't want to wait to enjoy the benefits of brighter teeth, you can also have an in-office whitening procedure done to transform your smle in about an hour.
Learn More About Teeth Whitening
Digital Smile Design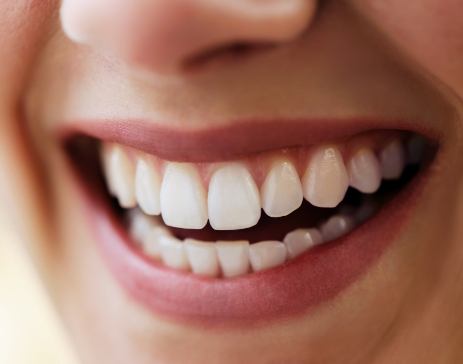 What will your smile look like after you receive your new veneers or have teeth whitening done? You can find out for yourself thanks to our state-of-the-art digital smile design software. After capturing images of your teeth, we can digitally alter them to simulate a variety of cosmetic procedures, giving you a preview of what the results will be. This way, you can set realistic expectations for your smile transformation and feel confident that you're picking the procedures that are right for you.
Smile Makeovers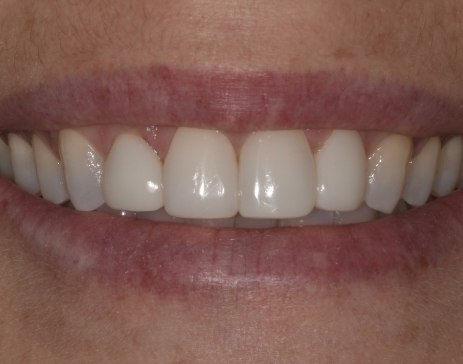 At Geller Dentistry, we want to help our patients achieve their ideal smile – but selecting treatments can be difficult for people with a limited budget and schedule. Let us help you craft a plan that's perfect for you! With a personalized smile makeover, patients can receive the high-quality treatment they deserve in a way that fits their life perfectly.