Advanced Dental Technology – Larchmont Village, CA
Bringing Innovative Solutions to You
Dentistry has changed drastically over the past several decades. Apart from the techniques many dentists use, the equipment and technology have improved, allowing for more positive and comfortable patient experiences. At Geller Dentistry, we are pleased to incorporate many of these innovations into our dental office near Hancock Park. To learn more about the devices we use to ensure a successful visit, review the information below.
In-House Dental Lab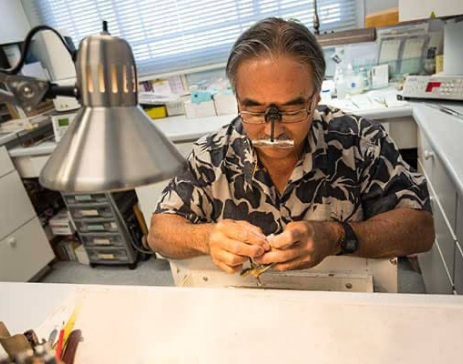 Sending our scans and digital images to laboratories nearby take time, and we understand how valuable time is to you and your family. This is why we are pleased to have an in-house dental lab where we can create customized crowns and even fabricate and repair broken dentures while you wait. Offering this convenience in one location minimizes the time it takes to drive back and forth to the dentist's office and allows you and your loved ones to start enjoying your fully repaired smile much sooner.
Digital Impressions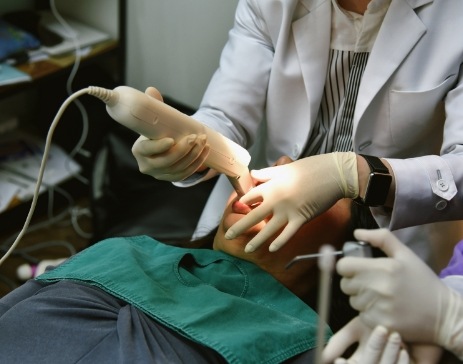 Messy dental putty is now no longer a bothersome reality for individuals who need customized restorations. Instead, we use digital impressions that scan the inside of your mouth and produce a three-dimensional model on a chairside monitor. Here, our team can make adjustments and necessary changes to ensure that your new crown, veneers, or another similar restoration looks beautiful and feels comfortable when put into place.
Intraoral Camera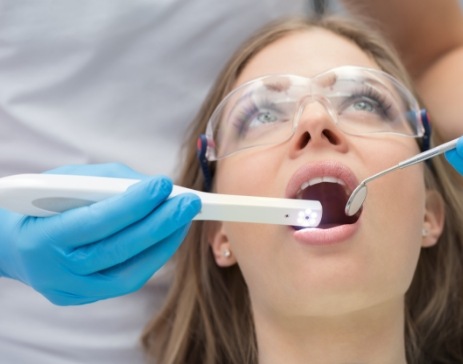 Our intraoral camera is unlike anything previously used in our dental practice. Instead of listening to your dentist explain what they see inside your mouth, you can see it for yourself! With this handheld, camera-tipped device, it takes several images that are then projected onto a nearby monitor for you to view. Not only will you be able to examine the problem areas your dentist needs to fix, but you'll better understand why it's important to maintain good oral hygiene.
Digital X-Rays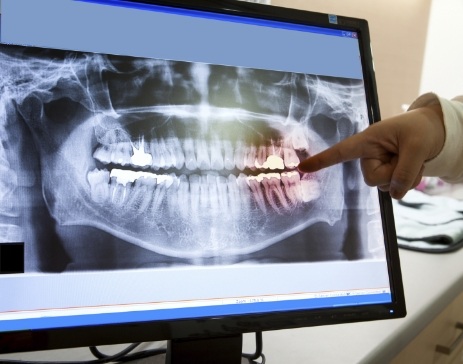 Traditional radiographs took up much of a patient's appointment time in the past. Now, with digital X-rays, we can see the intricacies of your teeth, gums, and bone in just seconds. With digital X-rays, our team can capture the scans needed to better prepare your treatment plan for more successful results. There are no more darkrooms, harsh chemicals, or high levels of radiation. Instead, these innovations make for safer, more convenient, and more efficient patient visits.