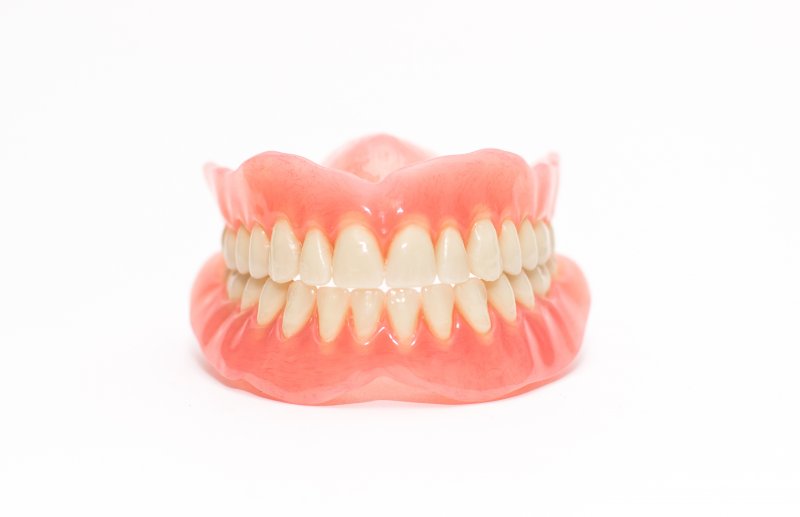 Dentures are an excellent tooth loss solution because they are incredibly comfortable and so lifelike that most people won't notice that you have them. However, they will probably require periodic adjustments as your mouth changes and develops over the years. Here's why you might need a denture reline and what to expect during and after the procedure.
Why Would My Dentures Need a Reline?
The jaw needs exercise to stay healthy and strong. Most of this exercise usually comes from the natural teeth as they work within the jaw during the chewing process. When these teeth are lost, the jaw will slowly begin to atrophy and recede. While dentures restore some of the pressure the jaw needs, it will still change over time. When you get dentures, they are customized for a comfortable fit, but they will need adjustments every few years to accommodate the changing bone structure in the mouth.
What Are Some Signs I Need a Denture Reline?
If your dentures no longer fit properly, they can cause irritation, inflammation, abrasions, or small lacerations at points of contact with the gums and other soft tissues. They also might more easily trap food and plaque that can serve as breeding grounds for bacteria that cause tooth decay and gum disease. Some signs that you might be due for a reline include:
Your dentures are slipping, sliding, or falling from the mouth more frequently than usual.
Your dentures pinch, poke, or in any way distress the tissues surrounding them in the mouth.
You find ulcers, sores, fungal infections, or any other sort of unpleasant development at contact points between the denture and the gums.
What Are the Different Kinds of Denture Relines?
Denture relines involve placing material along the dentures to improve the way they fit in the mouth, and they come in two varieties:
Soft reline
For patients who have recently started wearing dentures, have had recent oral surgery, or are experiencing rapid bone loss, a soft reline can pad the appliance with pliable materials that protect the gums from excessive stress during the healing process. Soft relines can be more flexible and comfortable while taking less time, but they require more frequent replacement.
Hard reline
Hard relines use a harder and more durable material to adjust the fit of the denture. These relines last years longer than soft ones. This can be performed in the dental office, or your dentist may prefer to send your dentures to a lab for adjustment.
If you take good care of your dentures, they'll return the favor. There's no reason to go on suffering due to poorly fitting dentures, and visiting your dentist regularly can keep them looking and feeling great for years to come.
About the Author
Dr. Benjamin Geller earned his dental degree at the University of California, San Francisco before completing a three-year prosthodontics residency. He is a proud member of the American Dental Association, the Academy of Prosthodontics, and the Pacific Coast Society for Prosthodontics. His office in Los Angeles, CA offers general, pediatric, restorative, cosmetic, and emergency dentistry in addition to denture treatments. For more information on denture relines, contact his office online or dial (323) 467-1472.