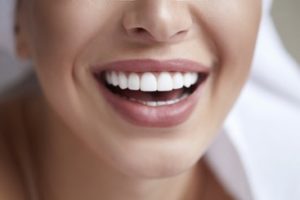 If you've decided to improve your smile, you know there are many options available, depending on the results that you hope to achieve. Porcelain veneers are one of the most popular cosmetic dental treatments today. If you're not sure which treatment will be the best option for correcting your smile, keep reading to learn the benefits of getting veneers in Larchmont Village.
They Provide a Beautiful Fix for Cosmetic Issues
Porcelain veneers are thin shells made from medical-grade porcelain that are bonded to your tooth's surface with a composite resin. They are custom-made, so they will perfectly correct gaps, resolve discoloration and chipped or misshapen teeth. They can also serve as protection for your teeth if you have eroded enamel. Another benefit is that they can improve your smile much faster than any orthodontic treatment.
They Are Less Invasive Than Crowns
Dental crowns and porcelain veneers both require at least two visits to your dental office, and they are both essentially resistant to stains. But where veneers only require about 0.5mm or 0.7 mm of your tooth's surface to be removed, your dentist will need to remove about 63 to 75 percent of your tooth's outer layer.
They Are Easy to Maintain
Veneers don't require any special visits to the dentist or specific treatments to keep them functioning properly. You simply care for them as you would care for your natural teeth. Brushing them twice a day, flossing daily and visiting your dentist at least twice a year will keep them looking beautiful.
They Are Very Durable
Because of their non-porous design, veneers can resist stains and decay much better than your natural tooth enamel. They are basically a long-lasting tooth whitening treatment! With proper care, they could stay beautiful and fully functional for more than 20 years!
They Can Give Your Confidence a Boost
Once your veneers are in place, you will have a bright, symmetric smile that will last for many years. When you're confident in your smile, laughing, speaking and grinning will come naturally. Smiling can also improve your connections with others and reduce your blood pressure!
Veneers can help you achieve the dazzling smile you've always wanted. Making the decision to discuss porcelain veneers with your cosmetic dentist could prove to be one of the best choices you make for your teeth.
About the Author
At Geller Dentistry, Dr. Benjamin Geller and his team of dentists are dedicated to helping every patient achieve the bright, beautiful smile they deserve. Dr. Geller achieved his Doctor of Dental Surgery from the University of California at San Francisco and went on to specialize as a prosthodontist. This required a 3-year residency that focused on implant dentistry, cosmetic dentistry and full mouth reconstruction. If you're ready to transform your smile with cosmetic dentistry, contact the office at (323)467-1472 or visit the website to schedule your appointment today.