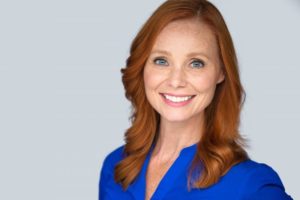 No matter how many teeth you have missing, with the placement of dental implants in Larchmont Village, you can once again have a normal and functional set of ivories. If you take this route, how long should you expect your new implants to last? As you continue reading, an implant dentist provides the answer, and you'll also discover what you can do to extend the life of your implants.
What is a Dental Implant?
A dental implant is a cylinder-shaped titanium structure that mimics the function of a tooth root. Surgically-inserted into the jawbone, it fuses with the same through a process called osseointegration to create a sound foundation.
It's this feature that separates the dental implant process from any other form of tooth replacement. That's because the other methods work from the gum line up, which limits how secure they can be.
After the implant has successfully fused with the underlying bone, the dentist will attach a titanium abutment to it, which will allow a porcelain crown, bridge or set of dentures to be securely fastened. Once it's all said and done, the result will be a set of teeth that look and function naturally.
How Long Do Dental Implants Last?
If longevity is what you're looking for, then the dental implant process is perfect for you. With proper care, the fixtures can last from 30 years to a lifetime.
By doing the following, you can get the most mileage out of your implants:
Visit your dentist semi-annually for cleanings and examinations.
Brush and floss at least two times a day to keep bacteria at bay.
Avoid eating nuts and other hard foods that could cause the implants to dislodge.
Limit your consumption of sugary foods and beverages, as they attract potentially harmful bacteria.
Are You the Right Candidate for Dental Implants?
To determine your eligibility for the dental implant procedure, the first step is to meet with an implant dentist. The specialist will take into account the number of teeth you have missing, the condition of your oral health and the amount of healthy jawbone you have remaining.
This is also the time to ask any questions you may have about the procedure. If you're deemed a viable candidate, then you'll also be quoted an accurate price so you can plan accordingly.
To get on the path to a fully-restored and attractive smile, the ability to maintain a normal diet and heightened confidence, reach out today to schedule a visit with a local implant dentist!
About the Author
Dr. Benjamin Geller earned his Doctor of Dental Surgery degree from the University of California at San Francisco. He then went on to complete a three-year residency at the University of Puerto Rico that focused on Implant Dentistry, Cosmetic Dentistry and Full Mouth Reconstruction. Dr. Geller creates gorgeous and functional smiles by placing dental implants at Geller Dentistry, and he can be reached for more information through his website.