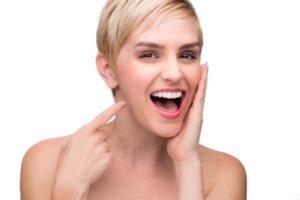 Finding a great dentist that you feel comfortable with can be easier said than done, but that's not to say it isn't well worth the effort! After all, you see a dentist at least twice a year, which is far more often than you see most other service providers. Not to mention that letting someone work on your teeth requires a lot of trust. Fortunately, there are 6 simple things you can look for to make sure you find a great dentist in Hancock Park. Learn more below!
Read Reviews
Reviews have changed the way people purchase goods and services. Simply put, it's one of the best ways to get word-of-mouth recommendations and find out what the patient experience has been for other people.
It's also helpful to look at before-and-after photos of actual patients a dentist has seen so you can get an idea of the kind of work they do.
Visit or Call Beforehand
After reading reviews, a great way to get a feel for an office is to simply call with questions beforehand or ask if you can schedule a short visit. That way, you can see if you'll feel comfortable before committing to a full exam and cleaning.
You can also see firsthand whether a dentist offers the rest of the things on this list or not!
A Clean and Modern Office
A clean, hygienic office is an absolute must. It's also a good idea to look for reasonably new equipment and technology such as digital X-rays and intraoral cameras. Feel free to ask an office beforehand whether they've invested in modern equipment, as it will result in a better experience for you.
Make Sure Your Questions Are Answered
It's natural to have questions about your teeth and gums and any treatment that's been recommended. Ideally, you'll see a dentist who makes you feel comfortable asking any questions you have about your dental health.
By calling or coming in beforehand, you'll be able to tell whether a dentist takes the time to answer your questions.
You Want a Dentist Who Gets To Know You
You and your family will be seeing your dentist for a long time. Your visits will be more enjoyable if they spend a little time at each appointment getting to know you!
Look For a Great Staff
You won't only be seeing your dentist at your appointments. You'll also be dealing with the front desk staff, the dental assistants and the hygienist. Look for an office with friendly staff members who make you feel welcomed and comfortable.
The importance of finding a great dentist in Hancock Park can't be underestimated because it ultimately leads to better oral health. With these 6 guidelines, you'll be on your way to finding the right dentist in no time!
About the Author
As a native of Los Angeles, Dr. Benjamin Geller loves providing outstanding dental care to his community in Hancock Park. With advanced training and a warm chairside manner, he enjoys building long-lasting relationships with all of his patients. If you have any additional questions about how to find the right dentist for you, he can be reached via his website or at (323) 467-1472.