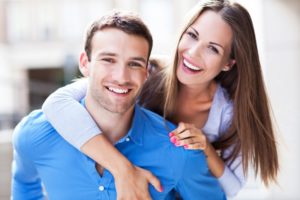 There are many experiences that we take as a wake-up call for change. Perhaps recently, your dentist in Hancock Park discovered of a cavity in your mouth, even though you've been brushing every day. After you mention that, your dentist gives you a look and asks, "When was the last time you visited the dentist?" It's that moment you realize you can't remember the last time you made your appointment.
"According to your chart, it's been over two years." You're shocked at how quickly time flew by. While brushing every day is important to preventing tooth decay, getting to your dentist is just as important. Consider making it a resolution in 2018!
How Often Should I See My Dentist?
According to the American Dental Association, you should be visiting your dentist every 6 months. It's exactly why so many dentists recommend it as a resolution. It becomes much easier to keep track of when you know your last appointment was in January.
Of course, the number of visits you need depends heavily on what your dentist in Hancock Park believes is most beneficial to your oral health. For example, if your dentist believes you're not at high risk of tooth decay or gum disease, they may only ask you to come once a year. If you have a weakened immune system or plan on becoming pregnant however, you'll likely need to see them closer to three or four times a year.
What are the Benefits of Regular Visits?
The main benefit of regular dental visits is you'll be able to get a professional cleaning that just doesn't compare to what you practice at home. This is because the tools, materials, and expertise are unmatched compared to what's in your bathroom. Dentists are also the only professionals capable of removing tartar, a hardened form of plaque built up over time.
Additionally, dentists can catch early signs of oral disease invisible to the naked eye. For example, dentists are regularly checking for signs of oral cancer during your dental exam. When caught early, it's much easier to treat, so making these visits a habit can truly mean the difference between a healthy mouth and expensive treatments for late-stage oral cancer.
How Can I Prevent Cavities In Between Visits?
While brushing at home, you'll want to make sure you brush twice a day for at least two minutes each time. This will ensure no plaque builds up on the surface of your teeth. Be sure to focus on the four corners of your mouth, the surfaces behind your teeth, and your tongue as well.
Along with regular dental visits, make it a resolution to floss at least once a day. This removes food debris and plaque that builds up on the sides of your teeth. If you have trouble flossing, purchase a floss holder that uses a handle and opt for waxed floss as this is less likely to tear.
Your new year resolution will help bring your oral care to the next level. Schedule an appointment with your dentist in Hancock Park today!
About the Author
Dr. Benjamin Geller earned his Doctor of Dental Surgery degree from the University of California at San Francisco. He's also a member of the American College of Prosthodontists, the ADA, and the California Dental Association. To learn more about his expertise and practice, contact him at (323) 467-1472 or visit his website.