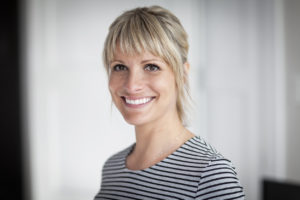 The holidays are approaching! You know what that means…a new year is coming, too! 2018 is right around the corner. Many patients may not realize that their dental benefits need to be used before they reset. Your Hancock Park dentist is here to explain why you should make an appointment right away.
Don't Throw Your Money Away!
It's almost the end of the year and you've paid your insurance premiums all year long—that means you've paid for dental coverage. Why not use it? Unused benefits are forfeited, and if you decide you need dental care in January or February, you'll still have to pay your deductible all over again. This is just one of the reasons why you should be proactive in making sure to use your dental insurance before the end of the year.
Preventive Care is Covered and Critical to Maintaining Oral Health!
Dental insurance differs from medical insurance because it focuses on preventing dental issues rather than treating issues as they arise. That's why most preventive dental care exams, cleanings, and treatments are covered by your dental benefits.
Your dentist is here to help you reach optimal oral health and maintain it with comprehensive preventive services. You can expect to receive a thorough dental exam, a deep cleaning, and custom treatment plan when you choose to use your dental benefits to cover your preventive care appointments.
Receive a Complete Dental Examination
Your dentist will examine every inch of your mouth, head, and neck to catch dental problems early on. Patients can look at their teeth and totally miss an early sign of an oral health problem. Dentists are trained to spot health issues like tooth decay, gum disease, TMJ dysfunction, teeth grinding, and oral cancer in its initial stages and start the best treatment to get your oral health back on track.
Receive a Professional Cleaning
Dentists work to systematically remove plaque and bacteria from hard to reach spots in your mouth. Even with excellent at-home care, it is important to have your dentist professionally clean every inch of your teeth—especially below the gum line and in the back of your mouth.
Create a Custom Treatment Plan with Your Dentist
A good dentist will take the time to discuss the results of your dental exam and cleaning. This is the time to ask your dentist any questions you may have about your oral health moving forward. This way, your dentist can develop the best treatment plan that's personalized to your needs and budget.
If it's been longer than 6 months since your last dental appointment, there's no better time to schedule your appointment than now! Take advantage of your dental benefits by contacting your local dentist.
---
About Our Office
If anyone knows how pricey dental costs can be, it's your team here at Geller Dentistry. That's why we work alongside patients to unveil the best available financial choices for them. We take most PPO dental insurance providers here in our office and have a variety of payment options for patients interested in investing in their oral health. Feel free to contact our office for more information.